Get a professional mentor for leadership
Why have a mentor?
As a leader you have a continuously need for self development and learning more. By engaging with a mentor, you get access to direct and confidential sparring, and access to years of experience and advice – all things that create value for the talented leader.
Do you have questions like:
How do I navigate in a large, often quite political corporate organization?
How do I motivate my team, when I am asked to push them for performance?
How do I handle the pressure from both my employees and my manager?
How do I manage my career – how to get to next step? And what is next step for me?
As a mentee with us, you get open and honest input from an experienced leader from outside your organization. You will experience personal development and growth through conversations, homework and thought-provoking assignments. We guide you through a process, based on your situation and your ambition.
We base our mentoring
on Future of Work
Overall structure
Purpose: To give sparring, support and counselling to talented leaders on leadership, career development and conflicts – and on how to apply your learning into daily work, and use it strategically.
Set-up: 5-6 face-to-face meetings during 5-6 months. Mail follow-up and ad-hoc sparring between meetings.
Target: Upcoming business leaders, middle managers, project managers and leadership talents.
Duration: 5-6 months
The mentoring process
At our first meeting we talk about who you are, your ambition, and your intention with the mentoring. We plan how to process in a way where you get the best possible out of the mentoring.
During the monthly meetings (2 hrs) we discuss the themes you bring along. You get small assignments and homework to get you started, and to shed light on to areas, opportunities and talents that may be hidden to you.
In between meetings we keep contact via mails.
The last meeting (2 hrs) is used for wrapping everything up, evaluating and to discuss how you can proceed your development.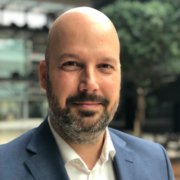 "
Being a part of Eriks mentoring program has significantly helped me identify and reach my goals. I believe that Erik's approach to purpose driven leadership combined with his ability to observe and to challenge any given situation has helped me in reaching a higher potential."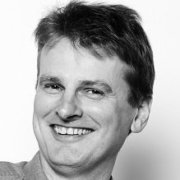 "
I have had Erik assigned as a mentor in the period May-December 2013. The aim was to provide direction for my job and leadership development. Erik has some really strong management skills and a very deep knowledge and passion for Unboss, which was the background for the entire mentoring process. Erik is a good communicator and able to make a fairly complex subject understandable and usable in practice, and provide relevant tasks/ideas that made me reflect about things. I've been really pleased to have Erik assigned as a mentor. It has given me some very practical and useful tools as a leader and have given me focus towards my professional development."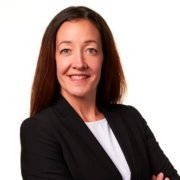 "
I have been fortunate to know Erik in his capacity as my professional mentor for a period of six months. Erik has provided me with valuable guidance in the field of purpose-driven leadership of which he is very knowledgeable and passionate. As a mentor Erik is professional, straight to the point and he is able to bring clear solutions to, at times, complex issues. I warmly recommend Erik and would urge to anyone seeking a mentor strong on knowledge management to contact him."
Do you want to know more?
Contact us to get more information on availability, price, or if you have any questions.
Erik Korsvik Østergaard
Founder and Partner, Leadership Advisor, Key Note Speaker, & Author
Line Bloch
Founder and Partner, Leadership Advisor & Key Note Speaker
The world and your employees have changed.
Do you want to keep up
– and shape the future?
Our newsletter is filled with articles and tools
for the modern
future-oriented leader
Get free, useful tips and tools
that will help you navigate the future
and enhance your leadership already today